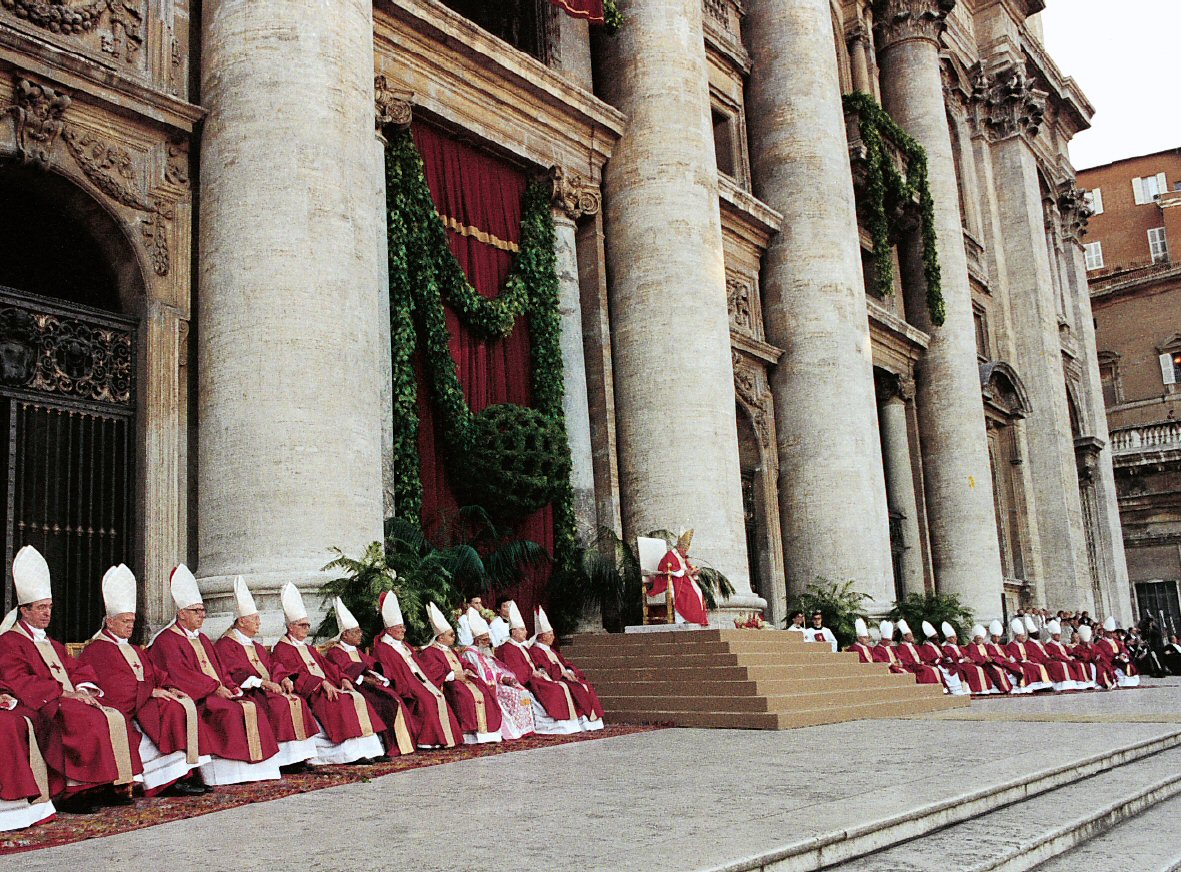 The Sacred College of Cardinals was instituted in 1150, but from the earliest times, a group of prelates of the Roman clergy has always assisted the Bishop of Rome in governing the church.
The pope gathers the College of Cardinals into a consistory (church tribunal) to decide matters of special importance and to grant greater solemnity to specific resolutions.
Since 1054 the cardinals have held conclaves (Latin for "closed with a key") in which they elect the new pope. In this picture the College of Cardinals can be seen gathered outside the Basilica for a public ceremony with the Pope.