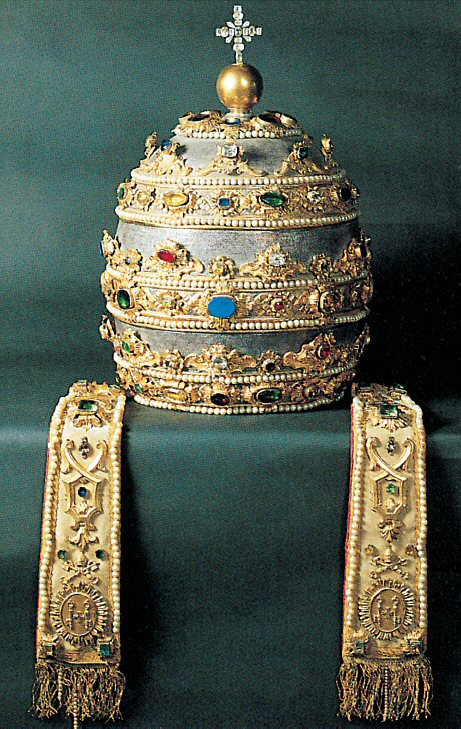 The Triple Crown is the papal tiara comprising the three crowns which symbolize the pope's threefold power as Father of Kings, Rector of the World and Vicar of Christ.
Dating from the 18 th century, it is used to crown the bronze statue of St. Peter on June 29th, St. Peter's feast day.
The traditional use of the tiara by the pope during official ceremonies ceased during Paul VI's papacy.