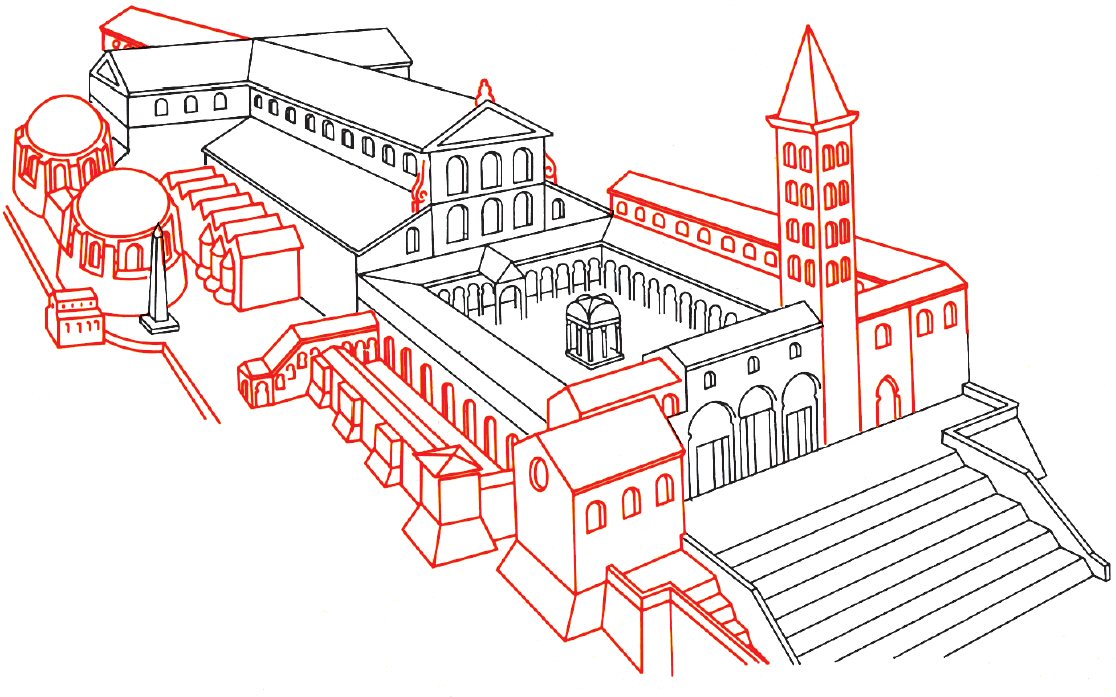 Constantine's Basilica reconstruction in St. Peter's Basilica: Constantine's Basilica was probably consecrated in 326 by Pope Sylvester I. In front of the entrance was a vast, outdoor atrium, a rectangular area surrounded by porticoes, with a bronze fountain for holy ablutions standing in the center.
It was built in the shape of a pine cone and may be seen today in the courtyard of the same name in the Vatican Museums.
To the left of the transept is the rotunda, built under Emperor Caracalla (211-217). Between it and the obelisk, which was later transferred to St. Peter's Square, is another rotunda built during the reign of Theodosius I in approximately the year 400; they both served as mausoleums. The areas marked in red in the drawing indicate later additions to the original basilica.