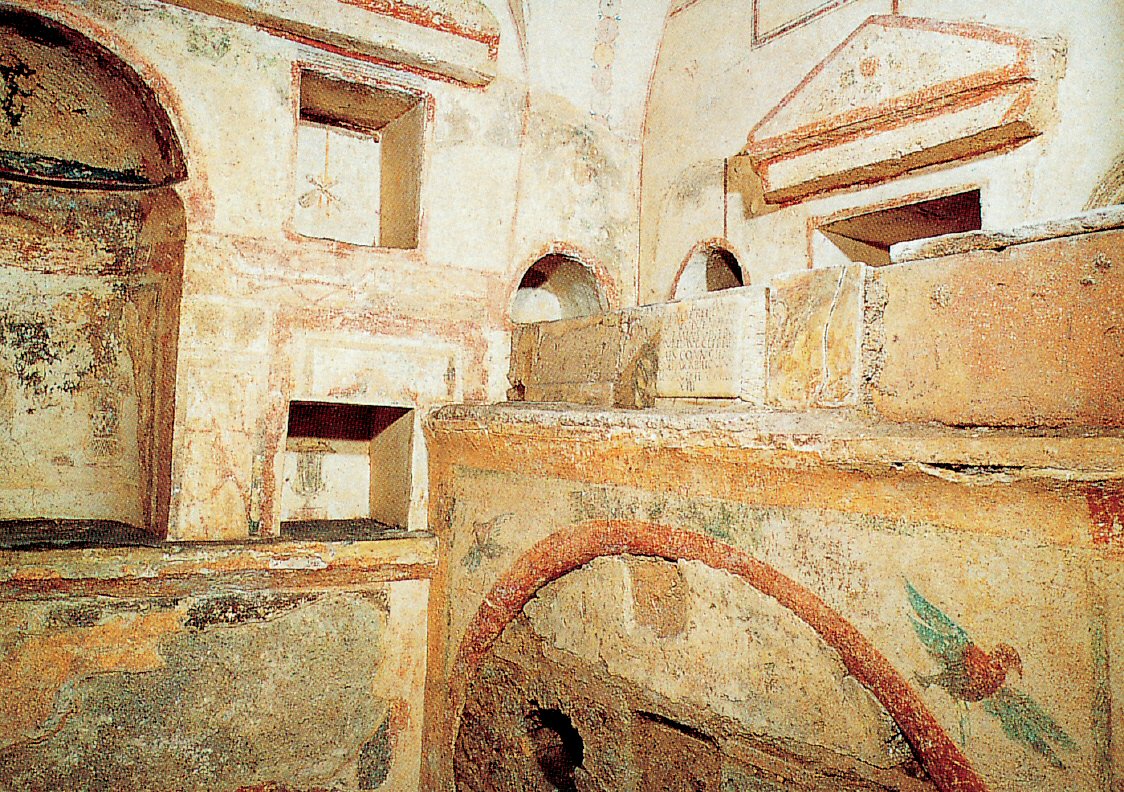 The Necropolis below the basilica was covered by Emperor Constantine in the year 320 in order to level off the ground on the spot where he wanted to have a basilica built commemorating Peter's tomb. Excavations carried out in the 1940s under Pius XII brought to light about 70 meters of a little pathway with Christian graves on one side, and pagan graves, where some converted Christians were also buried, on the other.
These tombs were built between the 2nd and 3rd centuries on top of an older graveyard where Peter was buried, not far from the Circus where he was put to death. The ceiling of the Caetenni family mausoleum, as well as the ceilings of other tombs, were destroyed to make room for the foundations of the basilica.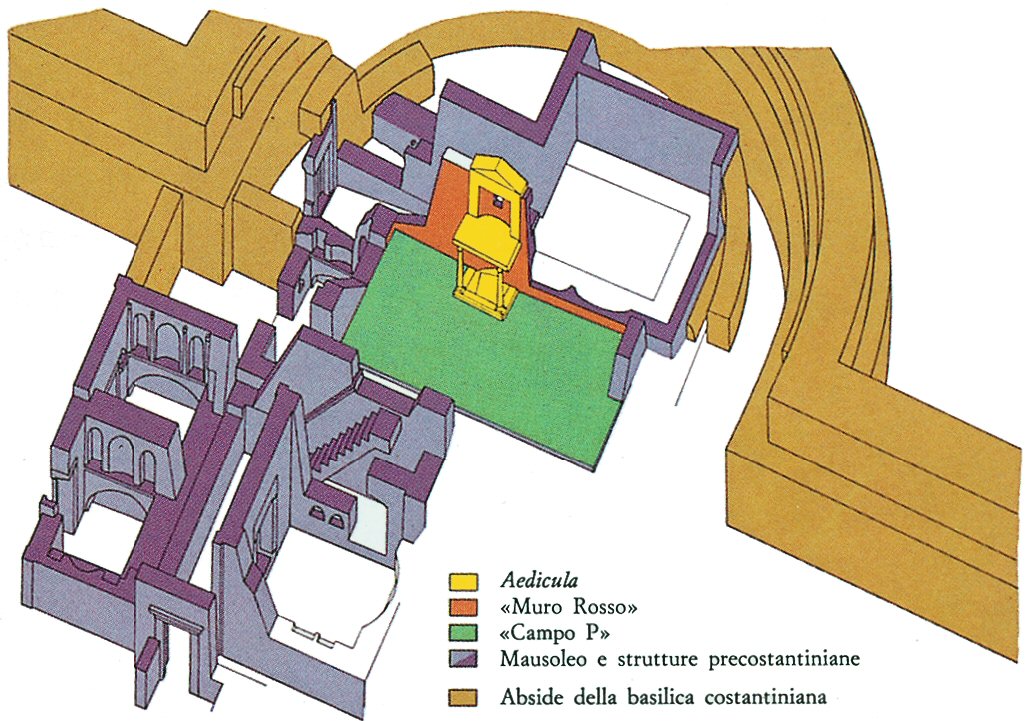 Reconstruction of the Necropolis. In front of the "memorial" to Peter, against a red wall, is an empty space called "Field P" in the 1951 official report of the archaeological excavation.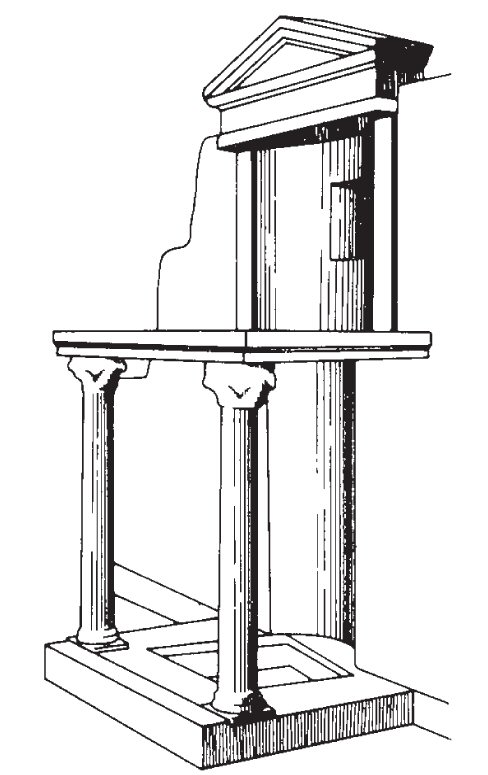 Reconstruction of the "memorial" to Peter. This small monument (2.7 by 1.75 meters) was built in the second half of the 2nd century to commemorate St. Peter's burial place.
The original monument is mentioned in a letter written by Gaius, a Roman high priest, in approximately the year 200.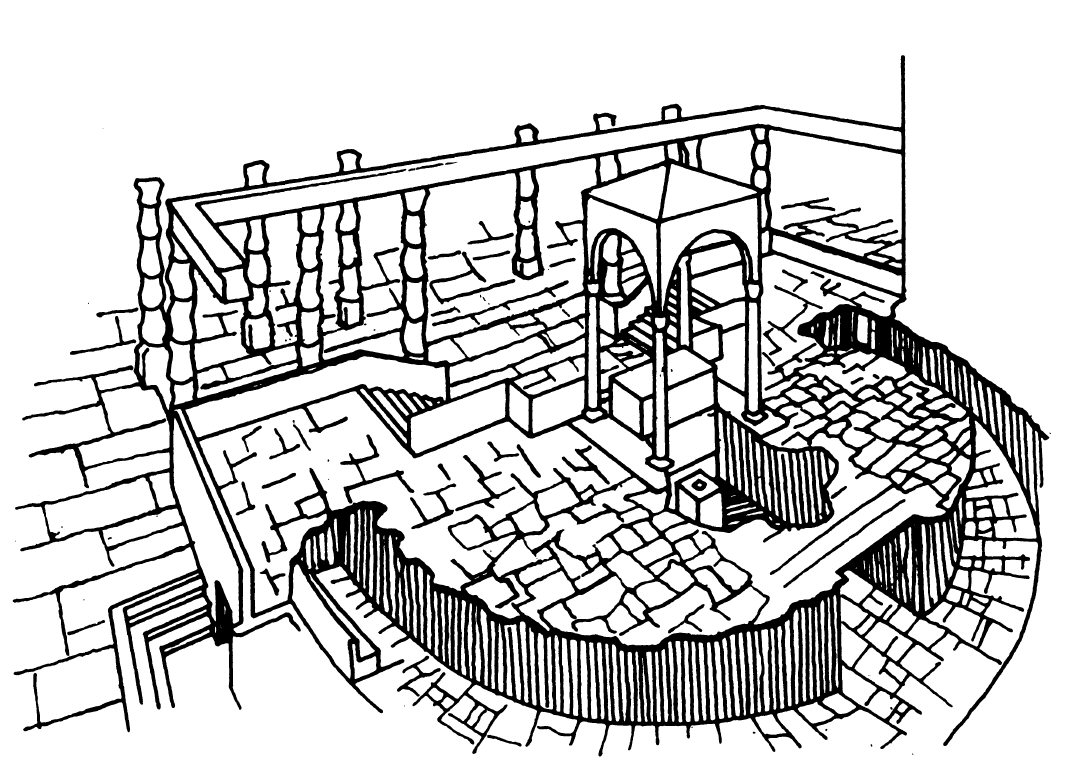 The Crypt of Gregory I . At the time of Gregory I, towards the end of the 6th century, the floor of the apse was raised a meter and a half in order to place a new altar (the first steady one) above Constantine's Monument. The original "memorial" remained visible from the nave and a semicircular passageway led to a votive chapel behind the monument.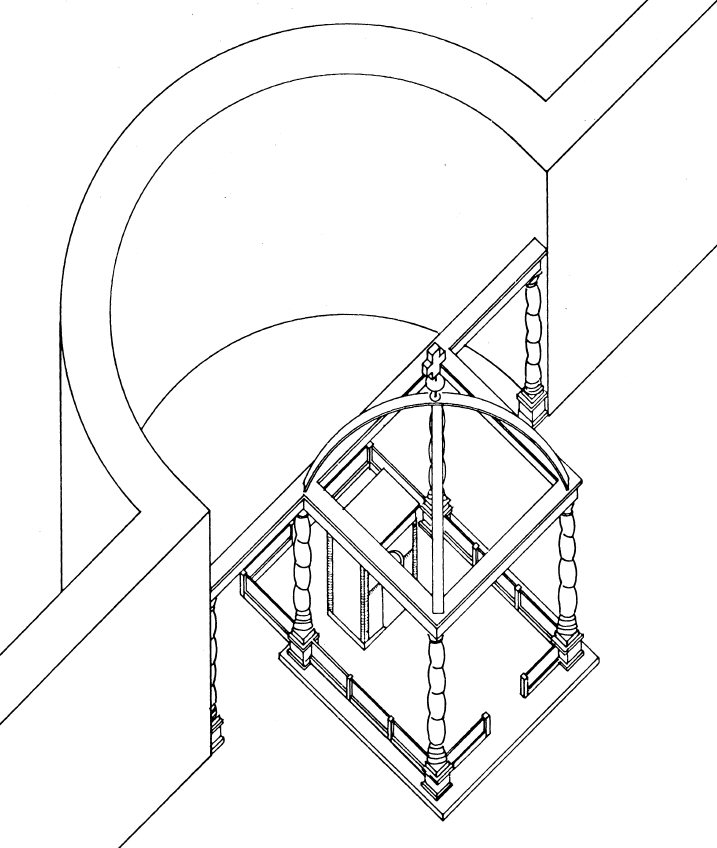 Constantine's Monument . Emperor Constantine incorporated the original "memorial" to Peter in a larger, rectangular monument with a bronze baldachin supported by spiral marble columns on top.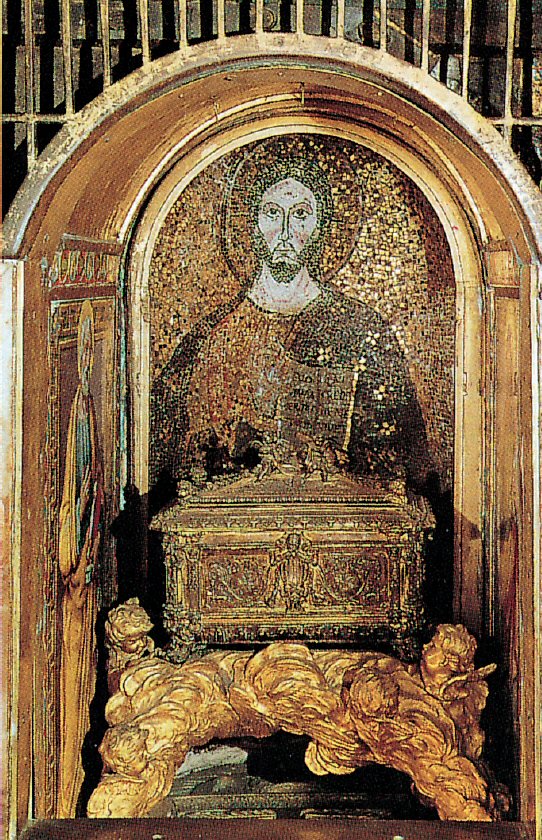 The Nicchia dei Pallii is the lower niche of the "memorial" to Peter. The Christ figure is a 9th century mosaic. The small casket containing the Pallii (white woolen stoles to be worn by new metropolitan archbishops as soon as they are consecrated) was a gift of Benedict XIV.