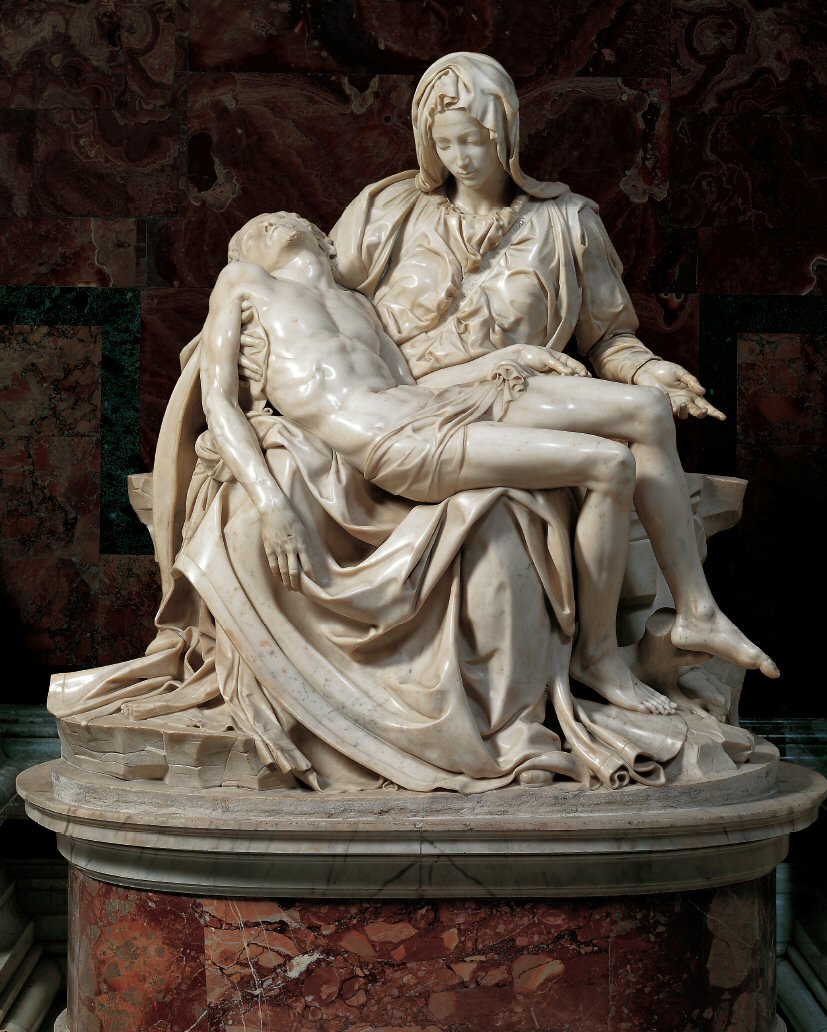 The Pietà was carved out of a single block of Carrara marble by Michelangelo, who added his signature and the adjective "fiorentino" (Florentine) to the Madonna's sash. The Pietà was commissioned by Cardinal Jean de Villiers de Ia Groslaye, the French ambassador to Rome.
The twentyone year old Florentine artist worked for more than two years, from 1498 to 1500, to complete the statue. Its composition is based on French sculptures of the same subject popular in the previous century, although Michelangelo has created a radically new portrayal of the Mother holding her dead Son. Michelangelo's classical training is revealed in the perfect proportions of the life-size bodies and their relationship to each other, the youthful yet timeless faces, and the Virgin Mary's expression of calm, mournful resignation.
The concept of the Redemption, which had previously always been linked to representations of grief, appears to generate a mood of classical serenity in this work.